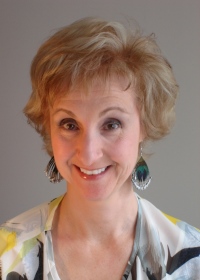 I maintain a busy schedule giving one-on-one piano lessons to students of all levels throughout the year, but I can always find time for new students who are enthusiastic about music and sincerely committed to learning to play the piano well.
Noteworthy News
I am thrilled and honoured to receive a "Teacher of Distinction" award from the Royal Conservatory for 2019. Thank you very much to everyone who supported my nomination. I look forward to accepting this award at the RCM Celebration of Excellence event, November 23, 2019 in the Winnipeg Art Gallery auditorium.
Six (6) gold medalists!!!!!!
Congratulations to Elise, Alexus, Emily, Victoria, Hannah and Seanne who will each receive a gold medal for earning the highest mark in Manitoba for their respective Grades 3, 4, 5, 6, 7 and 10 Royal Conservatory examinations during the 2018-19 exam year! They will receive their medals at the RCM Celebration of Excellent event on November 23.
Winter recitals will take place on Sunday afternoon, December 22 between 2 PM and 5 PM. Please note the new location for the December recital will be Sterling Mennonite Fellowship Church, 1008 Dakota Street in St. Vital. There is a parking lot at the church.
Another international competition success!
Congratulations also to Victoria (grade 6), Alexus and Micah (grade 4), and William (grade 1) who all earned first class honours with distinction for their RCM examinations and to Seanne who earned first class honours for his Grade 10 exam, in the June session.
Competition and audition successes
Congratulations to Seanne and to Victoria, who placed first in the Advanced Piano and Junior Piano divisions respectively of the 2019 Provincial Music & Arts Festival held in Winnipeg from May 24 to 28. Victoria also placed first in the junior Bach class and Alexus was runner up in the Preliminary level Canadian composers class.
Hearty congratulations to Nika who was one of six musicians selected from a field of twenty contestants to receive a Women's Musical  Club of Winnipeg scholarship in their annual auditions held May 11, 2019. Nika will receive the Phyllis Ilavsky Scholarship and perform in the annual WMC scholarship winners' concert to be held at the Winnipeg Art Gallery on Sunday, December 29, 2019.
Congratulations to Seanne and Raymond who were both selected to participate in the Virtuosi Concerts Young Artists Program during the 2019-20 season! Seanne received a $200 scholarship for placing third in these auditions. They will each perform immediately prior to the featured professional artist(s) in a concert at Eckhard-Gramatté Hall at The University of Winnipeg. (Raymond performed at the Saturday evening, October 19 concert; Seanne will perform at the Sunday afternoon, March 8 concert.)
Scholarship Success
Congratulations to Alexandra who was recently accepted with a scholarship to the Marcel A. Desautels Faculty of Music at the University of Manitoba.
Congratulations also to Lauren and to Raymond for receiving a Nita Eamer Memorial Scholarship Award from the Manitoba Registered Music Teachers Association, as well as to Nika, who received the Grace Rich-Bastin Keyboard/Instrumental Award from the MRMTA.
Two Trophies in the Winnipeg Music Festival!
Congratulations to Seanne who placed first in the Grade 10 Concerto Class of the Winnipeg Music Festival playing the Grieg Piano Concerto. This is the second year in a row that Seanne has placed first in his concerto class, and this year he was awarded the John Melnyk trophy and bursary for most outstanding performance of a piano concerto. This was particularly meaningful for me, as John Melnyk was one of my most important teachers.

Seanne was also one of two runners up for the Beryl Ferguson Memorial Tropny awarded to the most oustanding Grade 10 instrumentalist. He earned the right to compete for this trophy by winning both the Grade 10 Baroque - J.S.Bach, and Early Romantic composers classes, He was also runner up in the French composers, 20th-21st Century composers and Sonata classses.

Congratulations also to Victoria who won the Institute of Chartered Piano Tuners of Manitoba Trophy and bursary awarded to the most outstanding Grade 6 instrumentalist of the Festival. She earned the right to compete for this trophy by placing first in the Grade 6 Romantic, Canadian composers, and Baroque classes of the Festival.

At the Diploma level, the highest of the Festival, Nika was runner up in the French Composers class, Raymond was runner up in the 20th-21st Century composers class and Lauren was runner up in the Baroque class.

Well done everyone!
I'm very proud of you all.
Congratulations again to both Seanne and Victoria who placed first in the Senior (Grades 9 & 10) and Junior (Grades 5 & 6) categories of the 2019 Manitoba Registered Music Teachers Association scholarship competition. Both were presented with cash scholarships at the gala concert Sunday evening, February 4 at Sterling Mennonite Fellowship church in which they both performed. Lauren was runner up in the Senior category.
Local radio station Classic 107 interviewed Seanne and also interviewed Victoria about their success in this competition. Seanne is featured in the first video on a Classic 107 webpage about the MRMTA competition, starting at 4 minutes, 55 seconds; Victoria is featured in the first video of another Classic 107 webpage about the competition, starting at 6 minutes, 20 seconds.
Jacqueline Ryz is a gifted pianist and teacher whose passion for music inspires audiences and students alike. Her professionalism, skilled teaching and approachability allows for her to develop pianists of a very high standard. I highly recommend her as a teacher for beginners as well as students who are already established pianists. Jacqueline's motivational teaching style has inspired my sons to practice and develop an excellent work ethic; they quickly developed into fine young pianists.

- Carol L Ridd
Arts Consultant,
River East Transcona School Division
Noteworthy Links
Here's a link to a charming reflection by Jeremy Denk in the New Yorker Magazine on the sometimes humourous trials and tribulations of piano lessons and the impact of two special teachers on his musical development.
http://www.newyorker.com/online/blogs/culture/2013/04/video-jeremy-denks-piano-lessons.html?mobify=0
Here's a link to a new digital resource for music study Dream Music Tool (http://www.dreammusictool.ca/) which came to my attention through the Canadian Federation of Music Teachers Association conference in Vancouver, summer of 2015. In particular, check out the ABRSM Aural Trainer app at http://www.dreammusictool.ca/abrsm-aural-trainer which can very helpful for ear training.