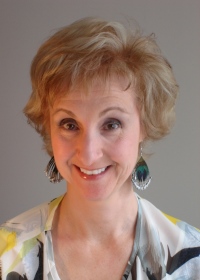 I maintain a busy schedule giving one-on-one piano lessons to students of all levels throughout the year, but I can always find time for new students who are enthusiastic about music and sincerely committed to learning to play the piano well.
Current students and parents, please continue to check this website weekly for updates and periodically review my Studio Health Protocols page. As always, if you have any questions or concerns don't hesitate to get in touch with me.
Noteworthy News
Happy New Year everyone!
Lessons have resumed as of Monday, January 2.

Congratulations to Chloe who earned the gold medal for the highest mark of all Grade 7 Royal Conservatory of Music (RCM) exams in Manitoba this past academic year! Chloe received her medal at an in person ceremony at the Winnipeg Art Gallery on December 4.




And congratulations to Victoria and to Andy for earning first place honours with distinction for their Grade 9 RCM examinations in the August session.
Significant successes for long-time student Seanne

Congratulations to long-time student Seanne who placed first is his age category (17-and-under) at the Canadian Music Competition national finals held in Quebec City in June, 2022.

Seanne and I performed Rachmaninoff''s Rhapsodie on a theme of Paganini on two nine-foot concert grand pianos in the Salle Henri Gagnon in the Faculty of Music at Laval University.

Seanne began the piano performance program at McGill University in Montreal in Fall, 2022, with a significant entrance scholarship. Seanne also received scholarship offers from the piano performance programs at the Universities of British Columbia and Manitoba, and was accepted to the piano performance program at University of Toronto as well.
Winnipeg Music Festival 2022 Results!
Congratulations again to Seanne who won the Canadian, Late Romantic and 20th/21st Century Composers diploma level classes, and was runner-up in the Concert Etude and Concerto classes. Seanne's performance of the Canadian work, In Memoriam to the Victims of Chernobyl, was considered for the Aikins Memorial trophy awarded to the top instrumentalist in the Festival. (Seanne subsequently placed first in the Provincial finals for the Diploma level Canadian Composers class which took place in Brandon, May 28.)
Congratulations to Victoria who was runner up for the Junior Musical Club trophy awarded for the most outstanding instrumental performance in Grade 9. Victoria qualified for that trophy class by winning both the the Canadian and French Composers Grade 9 classes. She also won the Sonata class and was runner-up in the Concerto class for that grade.
And congratulations to Micah who was runner up for the Swedish Musical Club trophy awarded for the most outstanding instrumental performance in Grace 7. Micah qualified for that trophy class by placing first in the Grade 7 Baroque class.
Also in Grade 7, Alexus placed first in the 20th/21st Century class and was runner-up for the Baroque and Sonata classes, and Chloe was runner-up in both the Baroque and 20th/21st Century Grade 7 classes.
And congratulations to Victoria and Andy who teamed up to win the Grade 9/10 Duet class. Andy was also runner-up in both the Canadian and Romantic Composers Grade 9 classes.
Congratulations to longtime student Nika who earned her Associate of the Royal Conservatory of Toronto (ARCT) diploma with first class honours with distinction this August.

Nika's mark for her ARCT exam was the highest in Manitoba for the 2020-21 academic year! She was presented with a gold medal to recognize this achievement in an online ceremony, Fall, 2021.
Here are links to Nika performing two elements of her ARCT program: Chopin Nocturne in D flat major, Op.27, No.2, and Oiseaux Tristes from Miroirs by Maurice Ravel.
Jacqueline Ryz is a gifted pianist and teacher whose passion for music inspires audiences and students alike. Her professionalism, skilled teaching and approachability allows for her to develop pianists of a very high standard. I highly recommend her as a teacher for beginners as well as students who are already established pianists. Jacqueline's motivational teaching style has inspired my sons to practice and develop an excellent work ethic; they quickly developed into fine young pianists.

- Carol L Ridd
Arts Consultant,
River East Transcona School Division
I was thrilled and honoured to receive a "Teacher of Distinction" award from the Royal Conservatory for 2019. Thank you very much to everyone who supported my nomination.
Noteworthy Links
Here's a link to a charming reflection by Jeremy Denk in the New Yorker Magazine on the sometimes humourous trials and tribulations of piano lessons and the impact of two special teachers on his musical development.
http://www.newyorker.com/online/blogs/culture/2013/04/video-jeremy-denks-piano-lessons.html?mobify=0
Here's a link to a new digital resource for music study which came to my attention through the Canadian Federation of Music Teachers Association conference in Vancouver, summer of 2015 - the ABRSM Aural Trainer app at http://www.dreammusictool.ca/abrsm-aural-trainer which can very helpful for ear training.