Dear Students: You have all done a wonderful job of maintaining your piano practice and learning new music during the challenging Spring of 2020 and I am very proud of all of you! And a big thank you to your parents who have been instrumental in helping you follow my instructions at home as well! Thank you for all your special efforts during this challenging time.
We did it! Congratulations to all participants - performers and parents - in the Spring Recital on Zoom, Wednesday evening, May 20!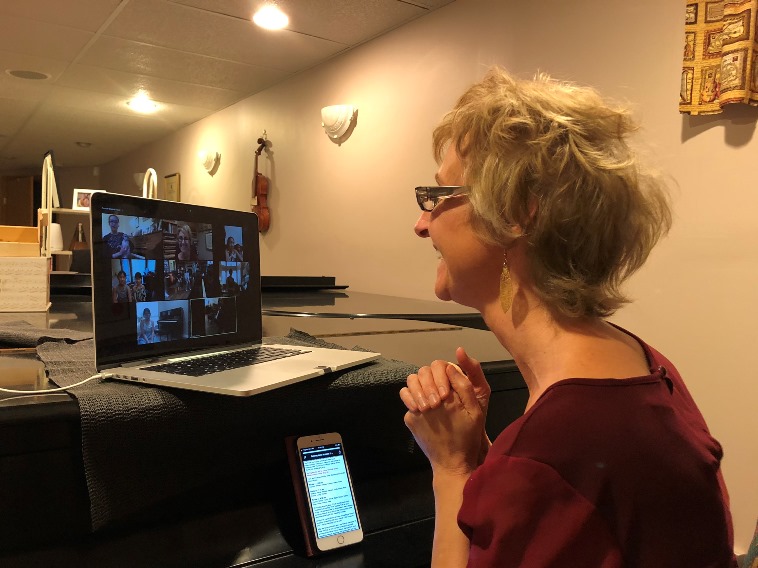 Lessons and Tuition for 2020-21
By September, the public-health situation will have stabilized to the point where we can return to in-studio lessons. Therefore, I need to know who is returning next year so that I can organize my teaching schedule.
So if you haven't already done so, please advise me of your intention for next year as soon as you have decided; if you are going to return, please submit post dated cheques as explained on the Contact Me page of this site by May 31, so that I can subsequently place students from my waiting list. Cheques can be dropped off in my mailbox at my home, or can be mailed to MelRyz Enterprises Ltd. 104 Southbridge Drive, Winnipeg, R2J 4A5.
Tuition fees and payment terms for 2020-21 are unchanged from last year. I realize that this may be a financially challenging time for some of you, and if so, please call me.
I sincerely hope that you have found your lessons with me rewarding and challenging and I hope you all will be returning next year!
Stay well always,

Jacqueline  Ryz
RCM Senior Piano Examiner
MMus Performance McGill
PS Although I regard online lessons as a temporary solution to a challenging situation in Spring, 2020 this form of teaching may still be useful in the future as a complement to in-studio lessons. For example, if weather conditions or other complications make it impossible to attend a scheduled in-studio lesson, the make up lesson will be done online which will be more convenient for everyone.